About Kids Village
"Imagination is more important than knowledge. For knowledge is limited to all we now know and understand, while imagination embraces the entire world, and all there ever will be to know and understand."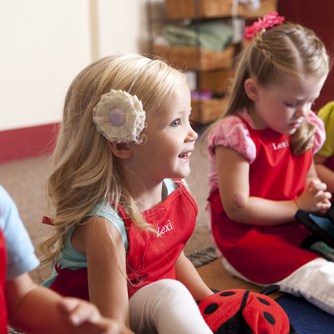 ABOUT
Kids Village Programs

Kids Village offers private preschool and kindergarten programs for children ages 2 1/2 – 6 years old.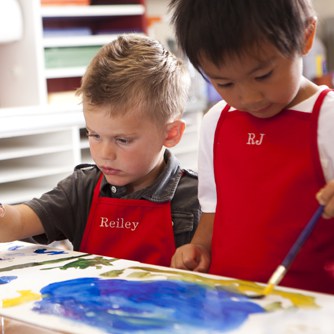 ABOUT
Curriculum & Workshops

Traditional academic classes are alternated with workshops that teach lifelong skills, creativity, and exploration.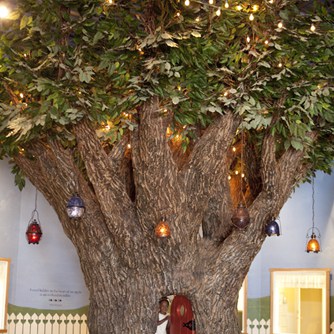 ABOUT
Awards & Recognition

Kids Village has been voted Best Preschool in Utah Valley, Best Private Preschool in Utah, and "Best of the Best" in Education.
READ MORE
OUR STORY
Kids Village is a Magical Storybook Village Preschool & Kindergarten in Orem, Utah
While Kids Village in Orem, Utah is known for its beautiful aesthetics, it's the award-winning academics & heartfelt mission that truly set it apart.
When Kids Village was founded nearly 15 years ago, founder Ann Whittaker didn't have grand expectations of what Kids Village would soon become. Her driving force was not to build a successful business, but to answer a desperate need for programs, support, and a positive environment for children of all talents and academic abilities.
As a mother, Ann experienced firsthand how traditional education sometimes stifles or forgets children with talents and passions different from those with natural academic abilities. Ann's daughter fit into a traditional role of an excelling student. She was labeled as "gifted and talented" and was given opportunities and programs that helped to build her confidence and drive her even further ahead.
Ann's son, however, was labeled as "developmentally delayed" due to a speech delay. He was placed in an old trailer behind the school with a collection of students who had differing levels of cognitive and intellectual challenges. Without a way to reasonably individualize learning and development based on each student's personal educational progressions, the limited teachers instead had to teach the group to the best of their abilities given the wide spectrum of learning styles and capacities.
"One day when my son was four years old, he said to me, "How come I'll never be good at anything?" said Ann. "It broke my heart he felt that way. I truly believe that children who grow up with people telling them they are smart or talented will flourish under that perception. I also believe that when children like my son are told they are 'developmentally delayed,' they'll shrink and wither into that label. There was no way I was going to let that happen to my son."
Instead of finding a program that would help Chase discover his gifts and confidence, Chase and Ann instead found frustration. With neither academics nor sports coming naturally, and with so few programs available, Ann felt helpless as a mother. "That was the moment for me," said Ann. "Why don't we offer more? Why isn't there more available for children of all skills and talents?"
From the Blog
Recent Articles & News from Kids Village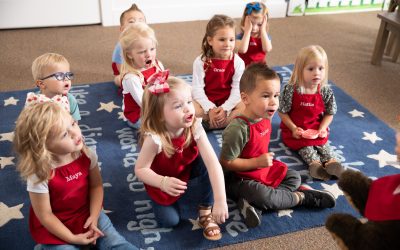 Routines play a crucial role in children's development and wellbeing. They provide a sense of stability, predictability, and security in a child's life, which is essential for their emotional, cognitive, and social development. Children usually start a more regimented...
read more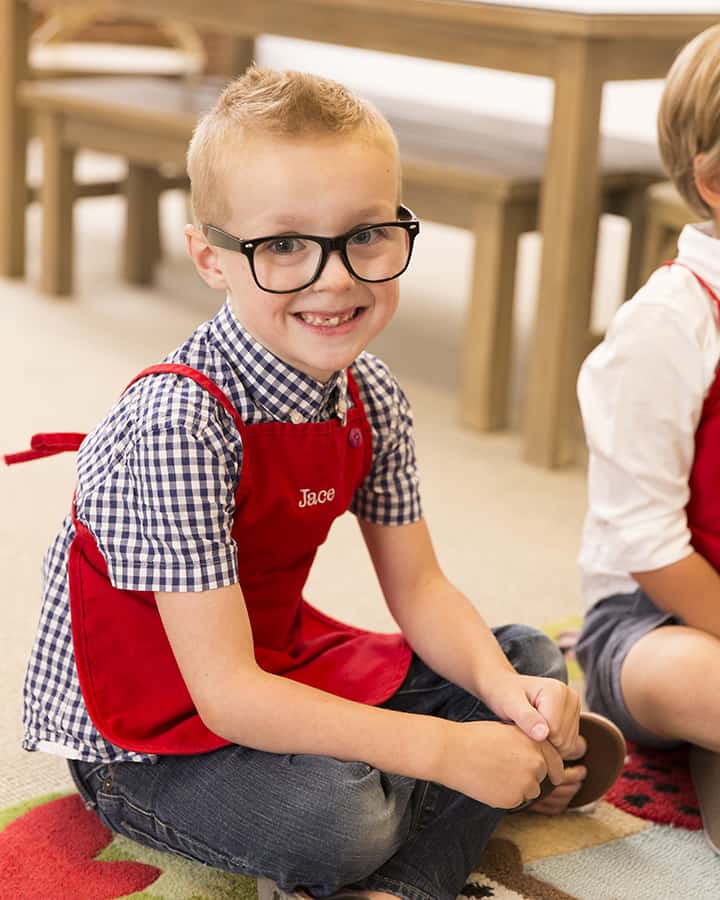 WHAT PARENTS ARE SAYING
"We currently have all four of our children attending Kids Village and we could not be happier. If you are looking for a quality private school for your children in preschool to 3rd grade, look no further. I promise you will not be disappointed."
My kids get personal attention in every aspect, and as a parent, I get 100% support as well. The staff is so flexible and accommodating, besides being genuinely invested in the kids themselves...they use Saxon for math and phonics, and I am frequently impressed at how logically and methodically this publisher teaches. (My own skills are increasing because I'm finally seeing how things fit together.)"
"This place is unbelievable! It's one of those rare experiences when your expectations are exceeded over and over. I can't say enough how much this school has done for my kids in terms of love of learning, personal growth, and emotional stability. The teachers are fantastic, the class sizes are ideal, and the curriculum is nothing but the best."
"Kids Village has been changing lives for twelve years. My sixteen year old was asked her favorite teacher so far in school – she replied, 'Miss Valerie, my Tater Tot teacher at Kids Village.'"
"Aside from the excellent curriculum Kids Village provides, we also love all the hands-on workshops they get to attend. Not only are my children performing above grade level, but they also get to enjoy classes like cooking, computers, science lab, art and music."
"The best part of Kids Village is the reaction I get from telling people that ask me which preschool I chose for my son; every single person has had nothing but GREAT things to say about this school, from people they know that have kids there, to the staff that work there, to wishing that their kids could be in that school. Worth every penny."
"Kids Village is without a doubt the best private school in Utah! Finally a school putting FUN back into learning! Our children get to learn in a fun, loving, safe environment with a caring staff that you will not find anywhere else. Hands down, best private school in Utah!"
Schedule A Tour
PLEASE FEEL FREE TO DROP BY DURING THAT TIME OR TO SCHEDULE A TOUR ONLINE BY CLICKING "SET AN APPOINTMENT" BELOW.
Kids Village
1642 N. State Street
Orem, Utah 84057
801-235-9999
Location
1641 N. State Street
Orem, Utah 84057
801-235-9999