In spring 2017, Kids Village received 4 notable awards including the Best Preschool in Utah Valley by Utah Valley Magazine, Best Private Preschool in Utah (for the 3
rd
 year running) by Best of State, Best Early Childhood Educator in Utah (for the 2
nd
 year running) by Best of State, and the "Best of the Best" in Education Overall in 2017 by Best of State.
"It's such an honor," said Ann Whittaker, founder of Kids Village. "We know that each competition had such highly-respected educators and institutions in the nomination pool—we are so grateful to the judges and to the community for voting to present Kids Village with these awards."
When Kids Village was founded nearly 15 years ago, Ann didn't have grand expectations of what Kids Village would soon become. In fact, her driving force was not to build a successful business, but to answer a desperate need for programs, support, and a positive environment for all talents and academic abilities.
As a mother, Ann experienced firsthand how traditional education sometimes stifles or forgets children with talents and passions different from those with natural academic abilities. Ann's daughter, Danielle, fit into a traditional role of an excelling student. She was labeled as "gifted and talented" and was given opportunities and programs that helped to build her confidence and drive her even further ahead.
Ann's son Chase, however, was labeled as "developmentally delayed" due to a speech delay. He was placed in an old trailer behind the school with a collection of students who had differing levels of cognitive and intellectual challenges. Without a way to reasonably individualize learning and development based on each student's personal educational progressions, the limited teachers instead had to teach the group to the best of their abilities given the wide spectrum of learning styles and capacities.
"One day when my son was four years old, he said to me, "How come I'll never be good at anything?" said Ann. "It broke my heart he felt that way. I truly believe that children who grow up with people telling them they are smart or talented will flourish under that perception. I also believe that when children like my son are told they are 'developmentally delayed,' they'll shrink and wither into that label. There was no way I was going to let that happen to my son."
"I looked for every opportunity I could find to help him gain confidence in himself—tutors, camps, learning opportunities and classes, sports, private coaches; anything that would help him find his natural abilities and find those subjects or skills in which he could thrive."
Instead of finding a program that would help Chase discover his gifts and confidence, Chase and Ann instead found frustration. With neither academics nor sports coming naturally, and with so few programs available, Ann felt helpless as a mother. "That was the moment for me," said Ann. "Why don't we offer more? Why isn't there more available for children of all skills and talents?"
Shortly thereafter and perhaps in part due to her frustration and feelings of helplessness, Ann began to feel restless.
"I felt so strongly there was someone or something telling me there was more I was meant to do," said Ann. "I remember being on my knees pleading for an answer. 'What do you want me to do with my life?'"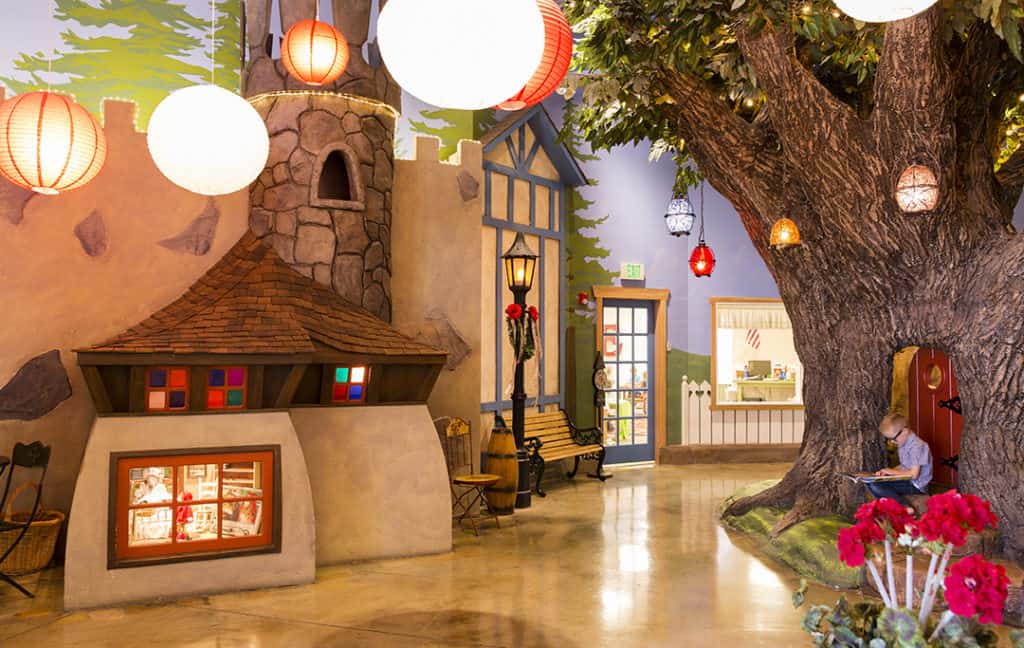 It was shortly thereafter that Ann first conceptualized Kids Village.
"Ideas would just come to me. I'd wake up in the middle of the night with so many thoughts and inspirations that I couldn't write them down quickly enough. It was as if the plan was being laid out before me and I was being guided to follow it through to fruition."
Although Ann's son Chase had grown past the preschool age by the time the school opened and was unable to experience Kids Village for himself, Ann's tireless support and commitment still empowered him to find his own passions and talents. He graduated from Utah Valley University in 2016 and is currently pursuing a career in financial planning. Chase, supportive of his mother's efforts to build a school that encouraged a positive, hands-on, whole-learning environment, was also the person who came up with the name "Kids Village."
It took only 8 months from the time Ann first conceptualized Kids Village to the time the school was designed, built, and opened its doors to students. "I feel so blessed," said Ann. "It felt like the most amazing people were brought into my life exactly when I needed them—sometimes even before I knew I needed them. It felt like any time I or the school lacked something, I was sent someone very special to help fill that need."
"First and foremost," said Ann, "I have to give credit to my husband, Todd. Without his support–financially and personally–there's no way Kids Village would ever have happened." When Ann told Todd about her vision for the preschool, he didn't hesitate. "He was the first person to believe in me and gave me so much love and support through every challenge Kids Village faced." Kids Village faced its share of roadblocks on its journey from idea to reality, and Ann says she couldn't have overcome them without her husband. "He truly deserves so much credit for being by my side every step of the way and in helping Kids Village become a reality."
Another person whom Ann holds in high esteem for her contribution to Kids Village is Jolyn Whittaker. Jolyn, a neighbor, CPA, and good friend of Ann's, was a support and advisor during the early stages of Kids Village and to this day provides accounting support to the school. "Jolyn was instrumental in giving me the confidence to move forward. I so deeply respect her intelligence and her opinion. When I told her about Kids Village she said she would help in any way she could." Jolyn worked with Ann to prepare a business plan, advised on tax compliance, set up financial systems and processes, and gave Ann the confidence to pursue her vision. "She gave me unconditional support—she still does," said Ann.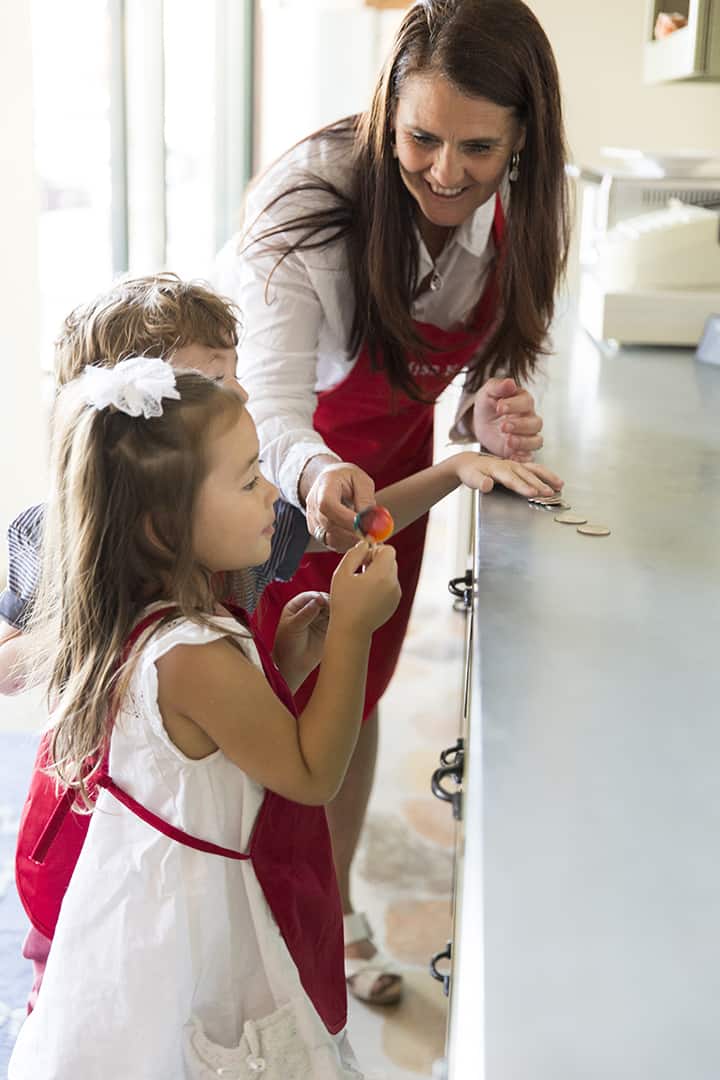 Another such person was Kathleen Jensen, whom Ann had met as her daughter's preschool teacher years prior. Kathy had decades of experience in both public and private schooling, overwhelming expertise in early childhood education, and a vast knowledge of curriculum and teaching styles. She also had a vision of an educational atmosphere that encouraged creative excellence among teachers. Together, Ann and Kathy envisioned a positive and exploratory environment for students that utilized hands-on, well-rounded education that taught for life instead of just for standardized tests.
"Kathy has brought me and Kids Village some of the greatest joy and success," said Ann. "Everybody loves and respects Kathy. She is one of the most humble, hardworking, and intuitive people I have ever known. She knows education inside and out, and it's truly because of her we've had so much success."
In addition to the awards that Kids Village has received, Ann and Kathy have also both been recipients of awards honoring their hard work and dedication. Ann received the Arthur V. Watkins award for Business Woman of the Year by the Provo/Orem Chamber of Commerce, and Kathy was honored as the Best Early Childhood Educator in Utah in 2016 and 2017.
"None of this would have been possible without the amazing, talented, and intelligent people who have come together to make Kids Village a reality," said Ann. "I believe my teachers are the finest educators in the state, and that my staff and support network are such kind, caring, and hardworking individuals that truly make Kids Village what it is today."