We offer programs from early preschool through 2nd Grade (ages 2 ½ – 8). Our goal is to nurture children's imaginations, develop their curiosity and passion for learning, and teach them skills that can be built upon and used for the rest of their lives.

Discover our magical storybook village
By building a uniquely beautiful and whimsical learning environment for our students, we are creating a mindset of imagination. This allows for creative problem solving and development of new ideas that allow students to think outside the box to tackle any variety of challenges they may face in the future.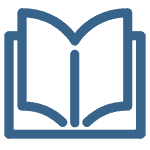 A combination of Saxon and 5-Senses Learning
The curriculum at Kids Village is based on Saxon's Early Learning, Math, and Phonics curriculums, as well as a our own proprietary teaching method that utilizes a hands-on approach incorporating all five senses. The combination of these learning methods establishes a foundation for understanding complex ideas, thinking outside the box, and applying skills long-term in real life situations.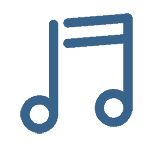 Discover talents, develop confidence, and learn lifelong skills
Students at Kids Village receive education in practical skills as well as academic subjects. During each school day, students rotate between academic classrooms where they learn phonics and math concepts, and 8 workshop classrooms that teach discovery and exploration in subjects such arts and crafts, history and foreign language, lifelong fitness, music and drama, as well as cooking and nutrition.
Schedule A Tour
Feel free to drop by during school hours or schedule an appointment by clicking the button below!