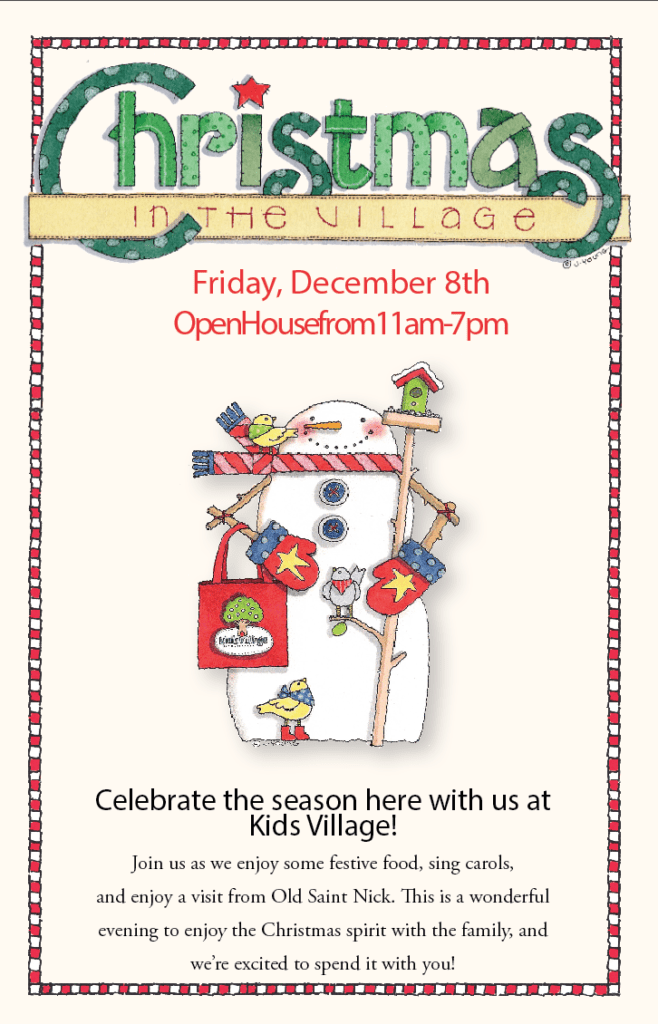 When frost settles on the grass and snowflakes dance in the breeze, we are reminded of how blessed we are for the warmth and love your children and families bring to Kids Village.
To express our gratitude, on December 8 we will take a break from our regular school day to fill our tinsel-bedecked halls with the sounds of children singing carols and the scents of a warm wintry meal.
We invite you and your loved ones—families and grandparents are welcome—to join us at our annual Christmas in the Village event on Friday, December 8. This is an open-house event for families and friends of Kids Village. Join us between 11 a.m. and 7 p.m. for a seasonal feast, holiday carols, festive crafts, and a magical visit from Santa and his elf. Regular school will not be held this day and will resume as usual on Monday, December 11.
This event is free to our students and families as our heartfelt gift to you to thank you for letting us be a part of your children's lives. We will see you and your family on the 8th!