At Kids Village, we invite prospective families to come to our school for a tour at any time (you don't even have to give us notice if you come during school hours). We think it's important for parents and children to see classrooms and workshops in action as part of their exploration of our school.
While each tour lasts 15-30 minutes, there are aspects of our school that don't always make it into our conversations. Here are 4 things about Kids Village that you may have missed during your tour:
The Decor is Intentional — But Not for the  Reason You May Think
When Kids Village founder, Ann Whittaker, conceptualized Kids Village, she knew it needed to look like a storybook town with gorgeous rooflines, thoughtful decor, and twinkling lights. Parents and children alike love our cobblestone walkways and artistically designed storefronts, but you may have missed the fact that the aesthetics aren't just about, well, the aesthetics.
A child's emotions about school and learning are founded in their early childhood education experiences. If a child dislikes his or her first experience at school or sees learning as a chore instead of an enjoyable adventure of discovery, they are more likely to hold those views for the extent of their educational careers.
When Ann designed Kids Village, she knew the environment would have a great impact on helping the students feel excited to come to school every day, engage in the whimsy of learning, and enjoy the adventure of experiencing new skills.
Even though children will not spend their entire educational career in a magical storybook village environment, having their first few years full of beauty and magic that makes them excited to learn and engage in school promotes a happier, more engaged lifelong student.
The Curriculum is Award-Winning and Among the Top 3 Math and Phonics Programs in the Nation
Our environment is designed to capture a child's wonder and imagination, but our mathematics and reading curriculum is designed to give them an award-winning learning experience.
Kids Village uses Saxon early learning math and phonics curriculum, which has been one of the top 3 math and phonics programs in the nation for over 30 years.
Saxon curriculum is designed to teach students incrementally, building upon prior information as opposed to all information being "new." Saxon curriculum includes regular review of curriculum and intentionally connects new curriculum to previously learned material. This creates stronger connections between new material and old material, maximizing long-term retention and application: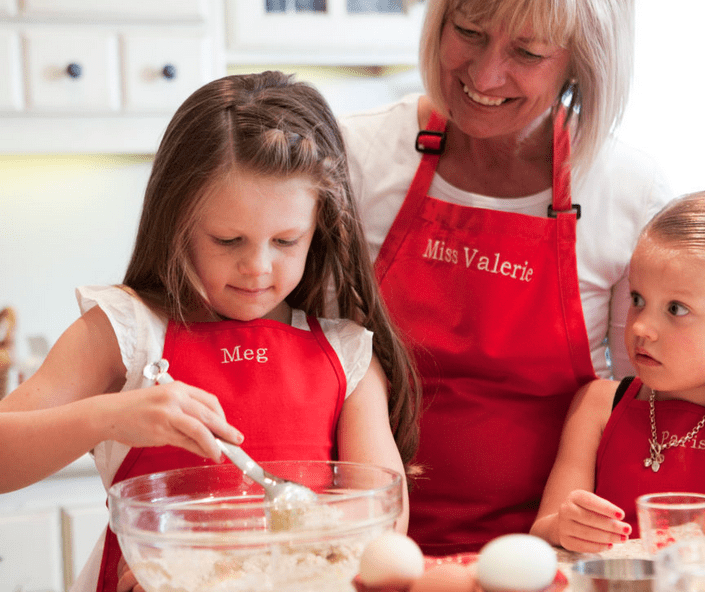 Kids Village pairs this teaching method with our hands-on, experiential 5 senses learning. Kids Village has been awarded over a dozen awards for our approach. 5 senses learning, as the name suggests, means we approach each subject with all 5 senses. For instance, when children read the story of the Little Red Hen, they are given the opportunity to experience what the Red Hen experienced by feeling the golden wheat, grinding it into flour, and using their flour to make delicious smelling–and tasting–homemade bread they can share with their families.
The purpose of 5 senses learning is to address all different learning styles while maximizing learning for all children. When children participate in learning with this experiential process that incorporates each sense, they build stronger connections to the material being learned. It also helps to foster genuine curiosity, which translates into a passion for learning.
Our Monthly Values Educate the Whole Child
At Kids Village, we believe that it is important to teach not only information and skills that will help our students be successful in their school careers, but also tools and mindsets to be happy, intelligent, and successful members of society.
Each month, Kids Village teachers incorporate two lifelong values into their lessons. These values include gratitude, self-worth, collaboration, determination, hard work, friendship, and more. Our teachers talk with their students about the values and students participate in activities and role playing every day to practice. At the end of the month, each student receives a colorful button to celebrate applying the value in their lives.
Our Red Aprons and Book Bags Have Extra Meaning
Each of our students and teachers wear red aprons and our students use red book bags instead of traditional backpacks. While it may seem like this is meant to be part of a "uniform," that's actually not the case. Our aprons are very special to us. They are meant to promote community and to help children learn each others' names. The color red, according to color psychologists, makes the wearer seem even more beautiful to someone looking at him or her. The red aprons also help our students feel more comfortable and confident in our workshops (instead of worrying about getting their clothes dirty), and gives them a routine in the classroom.
Final Thoughts
Was there anything else you noticed on your tour at Kids Village that you may have forgotten to ask about? Feel free to give us a call or ask in the comments below.
Save
Save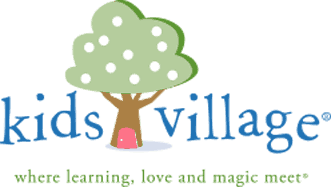 About Kids Village
Kids Village is a magical private preschool & kindergarten in Orem, Utah. Within the storybook village, students explore academic foundations and master real-world skills while developing a genuine love of learning.
You may also be interested in...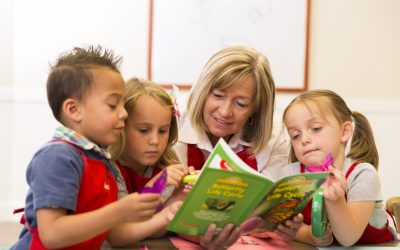 If you're like most parents, your child often asks to read the same book every night--sometimes even multiple times in a row. While this repetition may seem monotonous, puzzling, or even exasperating to adults, it provides important developmental tools for children....
read more